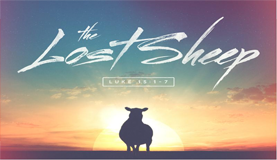 WELCOME TO VODNCC
Voice of Deliverance New Covenant Church is a Christ Centered family focusing on spreading the Gospel of Jesus Christ .  We teach the Bible, verse by verse, chapter by chapter. We are building an Army of Believers that know the name of Jesus really works.
HAPPENING THIS WEEK



Ministry Outreach Group
Join our Outreach Ministry as they do an outreach in the city of Vineland," out to the highways and hedges and compel them to come". The men's Ministry meets on Wed. @ 5:30 PM and includes accountability and leadership through Biblical training.
SERVICE TIMES
Sunday Service : 11 AM
Bible Study
Wednesday : 7:30 PM
Tuesday and Thursday : 4:30 PM
Every 4th Friday: 8 PM
Sunday : 12 noon
Wednesday: 7:30 PM
Nursery
Sunday : 12 noon
Wednesday: 7:30 PM
GROUP TIMES
1st Monday's : 6:30 PM
Wednesday : 5:30 PM