Apostle Charles Hawkins
Pastor Hawkins was given a vision of a ministry that would touch the lives of multitudes through Evangelistic Crusades, Radio and the teaching ministry. After answering the call of God to preach the Gospel in 1971, Rev. Hawkins began an intense study of the word of God, received his credentials and ministered with world renown Evangelist throughout the country. In 1978 under the leadership of Pastor Hawkins the Voice of Deliverance Crusade Ministry was founded and later incorporated in 1980.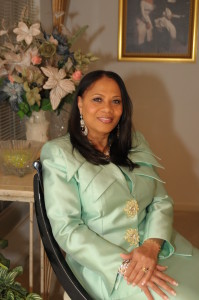 Senior Pastor Betty Hawkins
Betty Hawkins, is the Senior Pastor of Voice of Deliverance New Covenant Church in Vineland New Jersey. She has been serving the Lord for over 40 yrs. An accomplished Gospel recording artist Pastor Betty Hawkins traveled throughout the country with Zoe, a Gospel group that ministered to the body through music in the early 2000′s. It was not until the year 2000, that she embraced the call and mandate to preach and teach to the body of Christ. Pastor Betty Hawkins, was ordained in 2000 by Pastor Charles Hawkins of Voice of Deliverance New Covenant Church where she presided as Co-Pastor. In November 2018, Pastor Betty Hawkins was made Senior Pastor of Voice Of Deliverance New Covenant Church..